Just ahead of its first anniversary, we're pleased to announce Sky has been downloaded over 20 million times! Mark your calendars — beginning July 13th, players can celebrate Sky's First Anniversary Week with festive in-game events, exciting news, and the launch of the new Adventure Pass, Season of Sanctuary. Read on to see what awaits.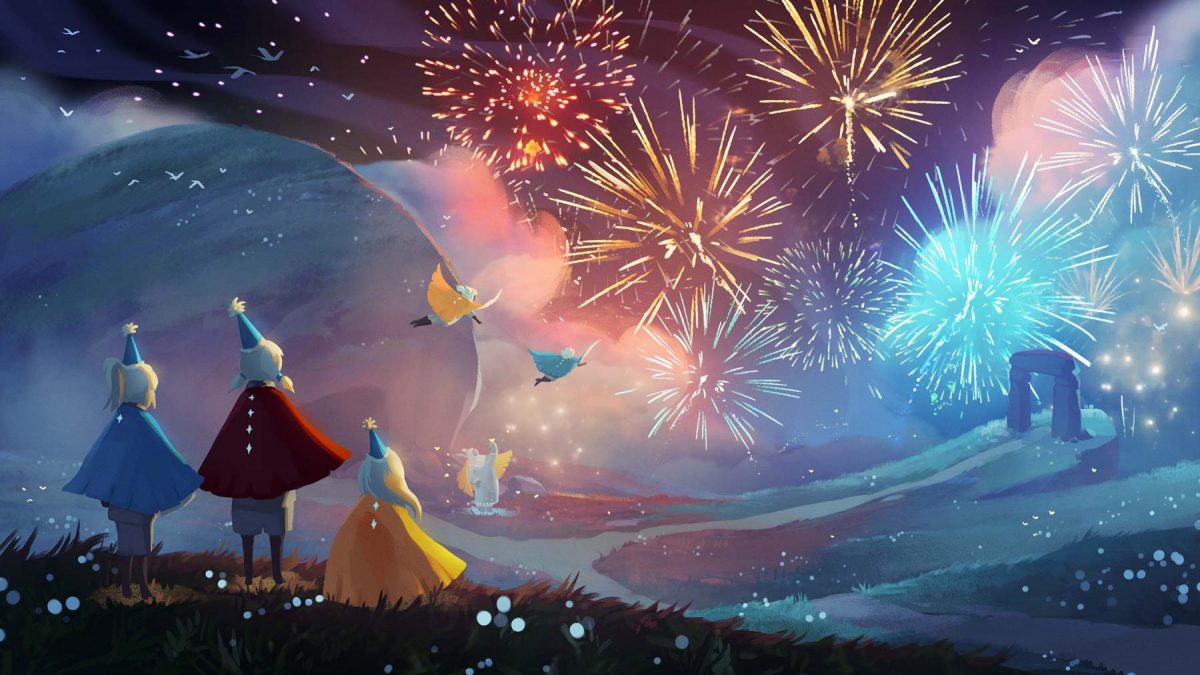 NEW Adventure – 'Season of Sanctuary'
Dive into this specially-curated summer edition adventure! This unique season will take place in the newly unveiled vacation-styled islands in Daylight Prairie Realm. From beginning to end, it has been designed to deliver a retreat-like experience for fans playing and staying safe at home. Meet the new seasonal characters, learn about the back stories within the new area, and unlock the fun summer-inspired collectibles along the way! Check out the teaser if you missed the announcement:
NEW Merchandise
Due to popular demand, thatgamecompany will be launching a small selection of official 'Sky' merchandise during the anniversary week. Keeping in line with the studio's indie ethos, the merchandise items have been designed with care and attention, produced in small batches at a time, and sent out with gratitude and love. It will be a perfect gift to send to fellow fans! Head to Sky's game app, website, and social channels for upcoming information.
First Anniversary In-Game Events
'Sky' players will have access to a bespoke '1 Year Anniversary' hat gift in exchange for hearts. Folks joining the area will also be able to enjoy other birthday-themed festivities and decorations too.
A Message from Jenova Chen
Jenova Chen, co-Founder and Creative Director commented: "Without a doubt, Sky has been one of the most exciting, challenging, rewarding and heartwarming chapters of thatgamecompany studio. We humbly launched Sky a year ago with the hope that it may emotionally evoke or touch people's hearts… I don't think we were ready for the players' response or that over 20 million fans would get to play it. Its world has truly become the community's haven to be themselves and to positively connect with others. We can't wait to grow this space with our fans over this next year!"
Stay tuned to our website and social media news next week for additional details and news! Everyone is invited to join the discussion on our official Discord server at discord.gg/thatskygame.