We're incredibly grateful to share that we have been recognized by Peabody Awards as a Legacy Winner for Digital and Interactive Storytelling! To be the first video game recognized as
such is a tremendous honor. A decade ago, Journey was released for players of all ages to experience.. We're humbled to see that its impact endures.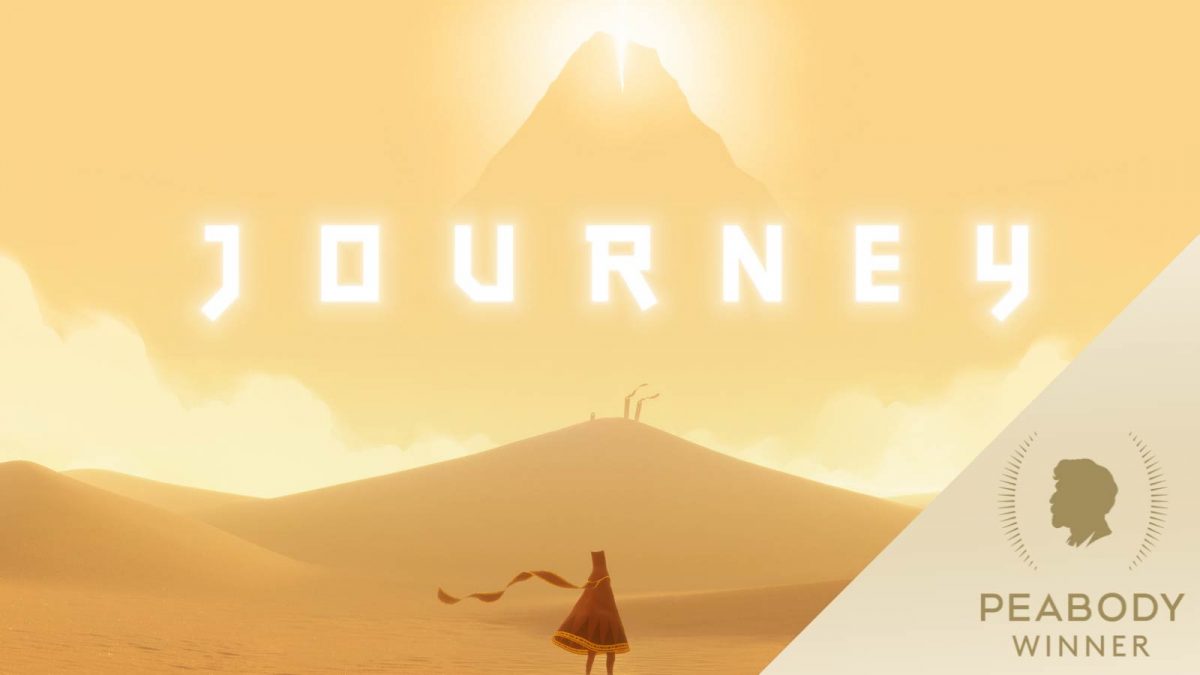 About Peabody Awards
Respected for its integrity and revered for its standards of excellence, the Peabody is an honor like no other for television, podcast/radio, interactive and digital media. Chosen each year by a diverse Board of Jurors through unanimous vote, Peabody Awards are given in the categories of entertainment, documentary, news, podcast/radio, arts, children's and youth, and public service programming. The annual Peabody winners are a collection of stories that powerfully reflect the pressing social issues and the vibrant emerging voices of our day. From major
productions to local journalism, the Peabody Awards shine a light on the Stories That Matter and are a testament to the power of art and reportage in the push for truth, social justice, and
equity. The Peabody Awards were founded in 1940 at the Grady College of Journalism and Mass Communication at the University of Georgia and are still based in Athens today.
In 2021, the Peabody Awards introduced the expansion of its award categories to recognize storytelling achievements across interactive and immersive genres. All hand-picked by an expanded, accomplished cohort of jurors, a legacy class of winners has been selected for its new Digital and Interactive Storytelling category, acknowledging their historic, pioneering role in laying the groundwork for projects of today and tomorrow.
Visit peabodyawards.com/interactive/legacy to learn firsthand about Peabody Awards' recipients and their historical impacts. All winning projects can be explored through the interactive website, designed to honor and respect legacy projects within their medium.
In Case You Missed It: This exciting news follows right on the heels of our recent funding announcement. As thatgamecompany soars into this next leg of our journey, we hope these milestones will allow us to expand our studio to grow our team, and make technological advancements that enhance the player experience and push the limits between art, human connection, and video games.
We're more committed than ever to our mission to elevate games as art without sacrificing our core indie values. If you love our games and our mission resonates with you, we'd love to hear from you — check out our open roles here!